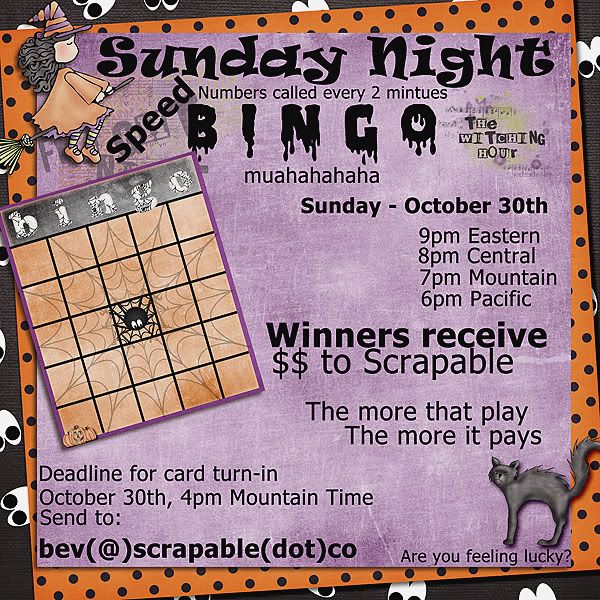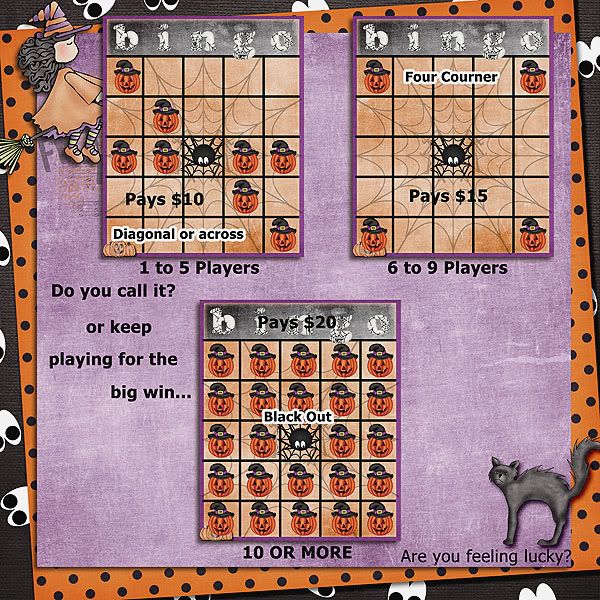 Here's how it works.
You pick 24 numbers (1 - 60) and place them on your card. Save the card in jpg and send it to me at:
bev@scrapable.co
putting BINGO in the subject line. I must have these in no later than the
Deadline Sunday, Oct 30th, 4pm Mountain Time.
At the "Witching Hour" I will call out 5 numbers. At 5 minutes after and every two minutes after that, I will be calling 3 numbers each time.
The first one to POST
"
Bingo
" wins.
Depending on the number of players:
1 to 5 players, the first one to get a Bingo diagonal or Across will win $10
6 to 9 players – we will continue on to play 4 corner Bingo for $15.
10 or more players – we will go for the Black Out Bingo which is $20.
Now, here's the clincher – You can only win ONE time. So, if you get a Diagonal/Across Bingo, You have to decide if you want to CALL IT? Or continue on for the next prize??????
So, tell all your friends and have them get their cards in so we can play all three BINGO's!!!!