Just look at the adorable layouts that my creative team made with my latest kit, Dive In.
This "splash zone" layout was created by Chris. Although she lives in Australia and happens to be in the middle of winter, she designed this fun page for me to show to you!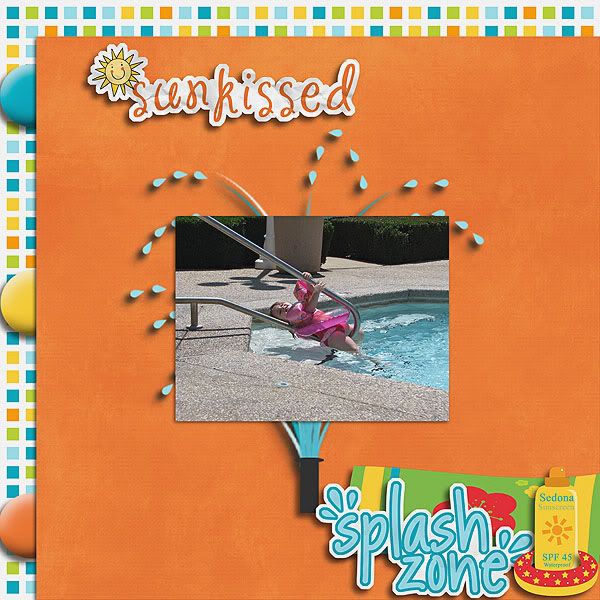 Sue, who lives in Texas made this page showing us how they cool off this time of year in her state!
Krista did double-duty and created two layouts with her photos!
I hope these layouts inspired you to grab your summer swimming photos and start scrappin'.