One of the new Challenges we have this month at Scrapable is the Photo Challenge. I was excited about this new challenge and I had the perfect idea of a photo to use for this February Challenge!
My challenge for you is to create a layout with a photo of two people kissing! February is the month of love, after all, so hunt up those kissing photos and make a layout. (You can have more than one photo on your layout as long as at least one of them is a kissing photo.)When you are finished, upload it to the Photo Challenge thread in the forum.
Here's my example: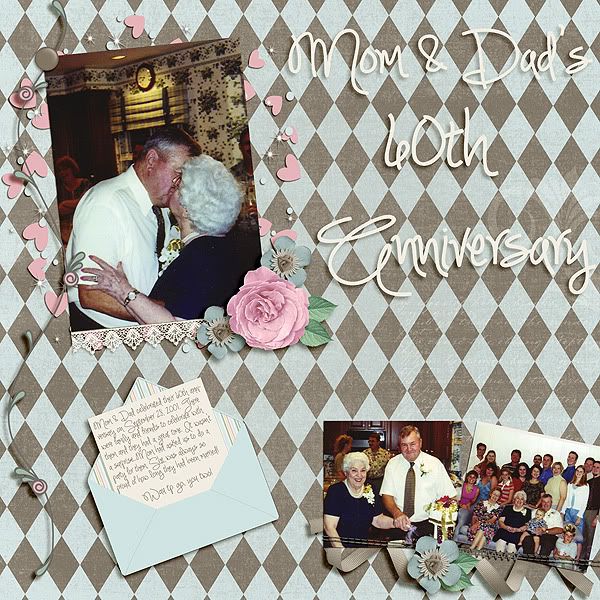 I can't wait to see what YOU come up with! Show them off!!!