I had some photos I could hardly wait to scrap and my latest kit is just the thing I needed. Funny how that worked out that way! ; ) Here's a look at my 2 layouts with "Works with his Hands".
Templates by: Designs by Connie Prince and ScrappingwithLiz.
My Creative Team at Scrapable designed these layouts using my kit.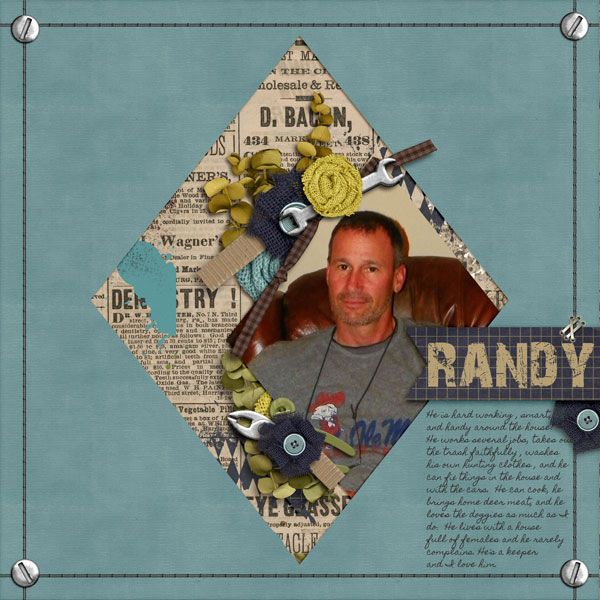 Wanda used my kit and a new template kit called Diamonds from La Belle Vie, another designer at Scrapable. I love the clustering Wanda created around the photo.
Renee created this layout using another template now available in our store. The template is by New E Designz and it is called Stitch It Up Template 7. Renee did a great job layering the tools from this kit along the bottom of the photo. It really helps tell the story of the layout.
This layout was created by Karla. She used my kit and the Diamonds template kit from La Belle Vie. What an adorable layout she did for her son's preschool photo!
You can find my kit and the 2 template kits used by my CTs at Scrapable. Be sure to check it out today!