It's that time of the month again when we put a selection of kits on sale for one day only for just $1 each!!! Today the kits you see at $1 will be back to their regular price of $3.99 or more tomorrow so don't hesitate when you see something you like. There won't be a better sale than this!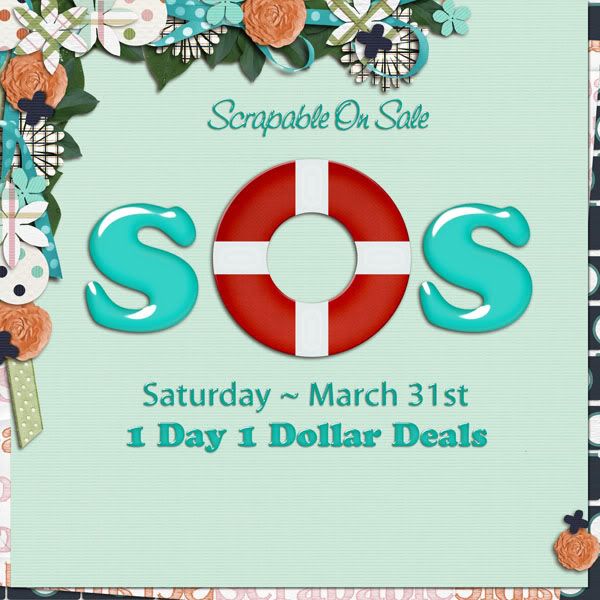 Just look for the SOS category on the left-hand side of the page. Click here to go to Scrapable now!
Here's a few of my kits that will be $1.00.