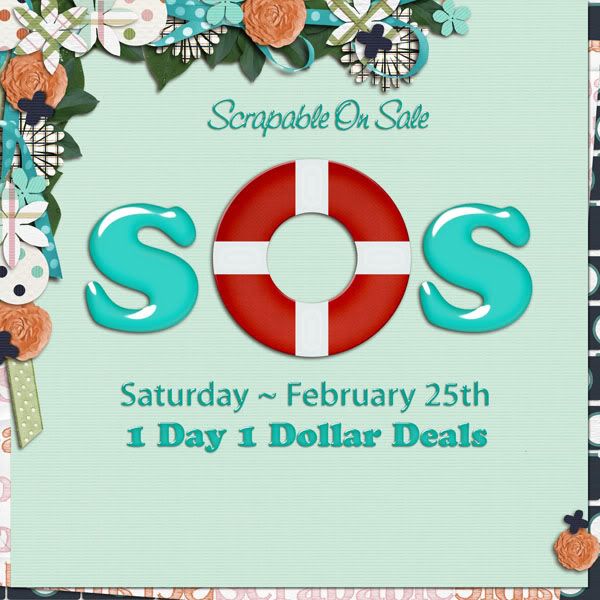 Our monthly $1.00 sale is going on today over at Scrapable. I have several things included in this sale so be sure to check it out for some great bargains!
Here's just 2 of the kits that are available TODAY ONLY for $1.00.
Look for the SOS section listed in the left-hand column to see all the great kits that are available at this amazing price.