There's lots going on this weekend as we celebrate National Scrapbook Day. I will have a freebie on my Facebook Fan page today as part of the Scrapable Facebook Hop. Just click here to get to the beginning of the hop. You will receive all the parts of the Mega kit shown below just by hopping from one designer's Facebook Fan page to the next. Be sure to make the rounds to all the designers; you have until Sunday night to pick up all the pieces.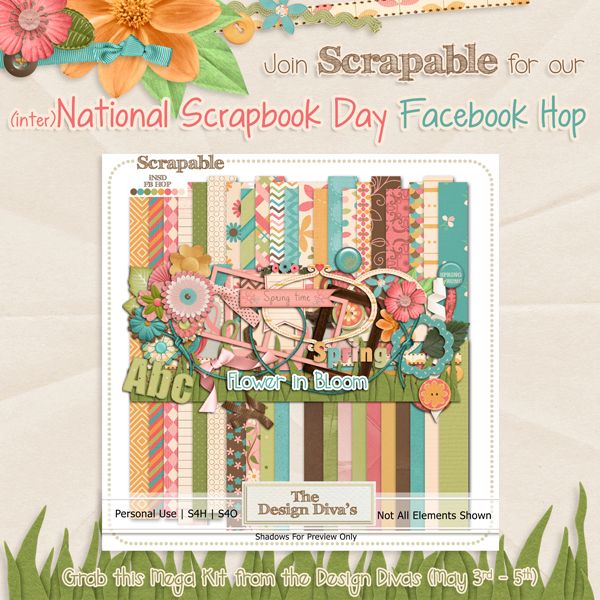 Here's my part of the Mega kit. Just click here to go to my Facebook Fan page.
And here's a list of what else is going on this weekend at Scrapable. We got some pretty sweet deals happening on Saturday and Sunday so don't miss out on these sales!