Graduation doesn't have to be about High School or College. Two of my CT's created pages for the little ones in their life!
Krista took her photo and blended it onto one of the cardstock colors that matched with her photo. Then she layered ribbon, strings, flowers and greenery to create a border and tucked photos and a date flag in among all of that. What a cute photo and layout!
Renee created this layout as a peek into the future of one of her grandchildren. The time will pass too quickly and suddenly he will be graduating from high school!
Wanda used the Graduation kit to create a layout with these self-photos of her daughter. What a fun layout!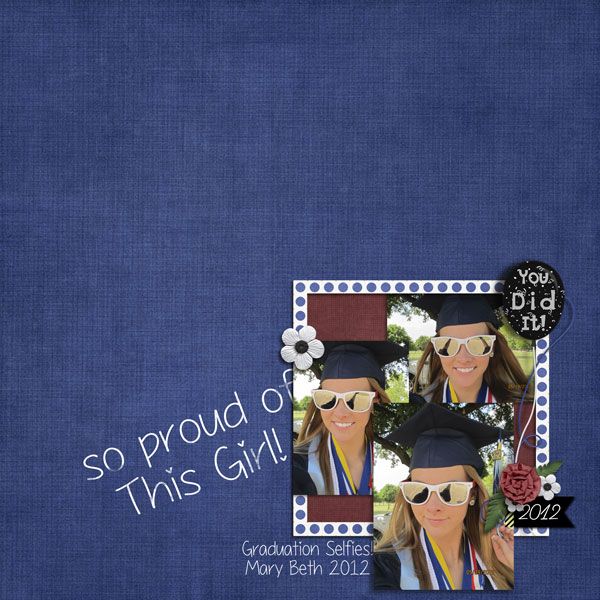 My "little" ones are out of college and on the job but I still never get tired of scrapbooking their photos. Here is a page I did for my daughter when she recently graduated with her Doctorate in Physical Therapy.
I hope these pages inspire you to create some layouts this weekend!