I love to look at other people's layouts and projects to see how creative they have been. I figure that most scrapbookers are like me and that's why I provide you with layouts from my CT's and from me. When a designer creates a paper or embellishment, I wonder how they were planning on using it in their own scrapbooking.
Here's a look at 3 more layouts using my latest kit - Go Play in the Yard.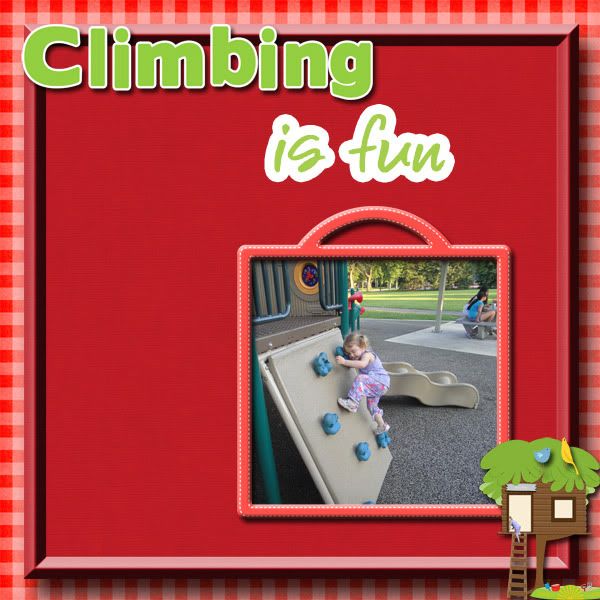 This one was done by my CT, Brandi, showing her little girl on a climbing wall. She took the alphabet that came with the kit to do her main title.
This one of mine shows off the play house my dad built for my 3 kids when they were little. It was the inspiration for this kit.
Using a photo from my teenage years, I created this page to document one of the dates my husband and I went on when we were still in high school! I did this one for myself and for my kids to give them a glimpse of what we were like back then!
I hope these layouts will strike a chord with you and get you motivated to scrapbook some of your older photos as well as the current day ones.